Unique Flavor Spicy Chicken Sandwiches in Carson, CA | Fast Food
Unique Flavor Spicy Chicken Sandwiches in Carson, CA | Fast Food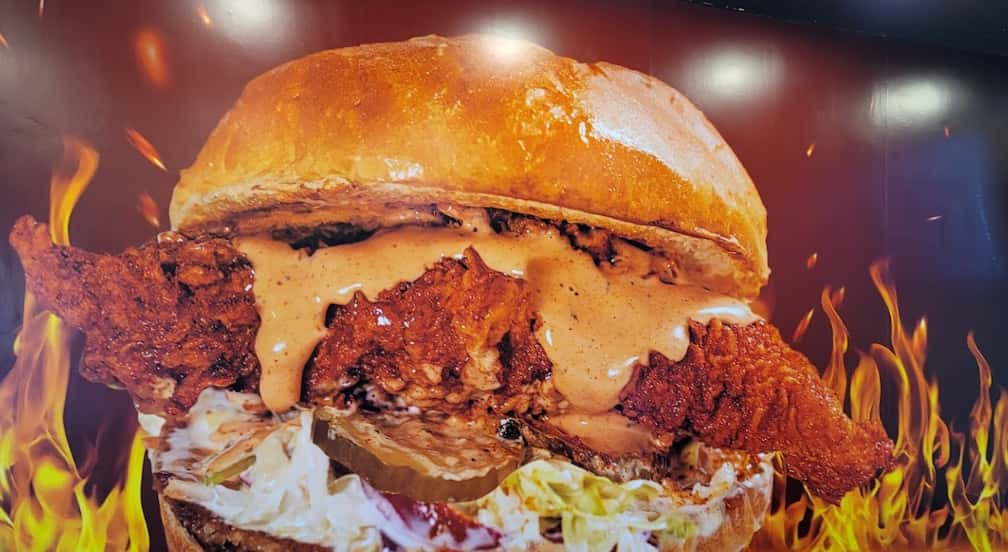 Welcome to Legend Hot Chicken, the fast food restaurant in Carson, CA, that stands out with its remarkable signature sauces. We take pride in offering a unique selection of spicy chicken sandwiches and hot wings that will leave your taste buds craving for more.

Our signature sauces are what make Legend Hot Chicken truly legendary. Crafted with a perfect blend of spices and flavors, they elevate our dishes to new heights of deliciousness. From tangy and zesty to bold and fiery, each sauce is designed to bring out the best in our mouthwatering chicken creations.

Indulge in our spicy chicken sandwiches that are packed with flavor and served on soft, toasted buns. Whether you prefer a mild kick or an intense heat, our range of spice levels ensures there's an option to suit your preference. Each bite is a perfect balance of tender chicken, savory seasonings, and the satisfying crunch of fresh ingredients.


Best Chicken Restaurant in Carson, CA
At Legend Hot Chicken, we pride ourselves on our signature sauces that set us apart from the rest. Each sauce is carefully crafted to complement the heat levels of our chicken, creating a harmonious balance of flavors that will leave you craving for more. Whether you prefer a tangy barbecue kick or a fiery buffalo blast, we have a sauce that suits every palate.
Located in Carson, CA, Legend Hot Chicken is a paradise for spice enthusiasts, offering a wide range of flavorful and zesty chicken dishes. We have options to satisfy all spice preferences. But it's not just about the spiciness; our dishes are bursting with delicious flavors that cater to every taste.
At Legend Hot Chicken, we take pride in using only high-quality ingredients in all our creations. Each bite is a testament to our commitment to excellence. Whether you're craving a classic hot chicken sandwich or want to explore our specialty drink items, we have something for everyone. Join us at Legend Hot Chicken in Carson, CA, and indulge in a flavor-packed experience like no other.
How to Order Delivery from Legend Hot Chicken in Carson, CA
Ordering delivery from Legend Hot Chicken in Carson, CA is a breeze with our simple online process. No need to wait in long lines or brave the traffic – just a few clicks and your hot and delicious chicken will be on its way to your doorstep.
Our delivery service is fast and reliable, ensuring that you receive your order promptly. We understand the importance of timely deliveries, especially.
When you choose delivery from Legend Hot Chicken, you can expect hot and fresh chicken delivered right to you. Our dedicated team takes great care in preparing each order so that it arrives at your door bursting with flavor and perfectly cooked.

Order Chicken Sandwiches Menu
Direction: Legend Hot Chicken in Carson, CA
Instagram