Legend Hot Chicken Ultimate Fast Food Restaurant in Bell Gardens, CA
Legend Hot Chicken Ultimate Fast Food Restaurant in Bell Gardens, CA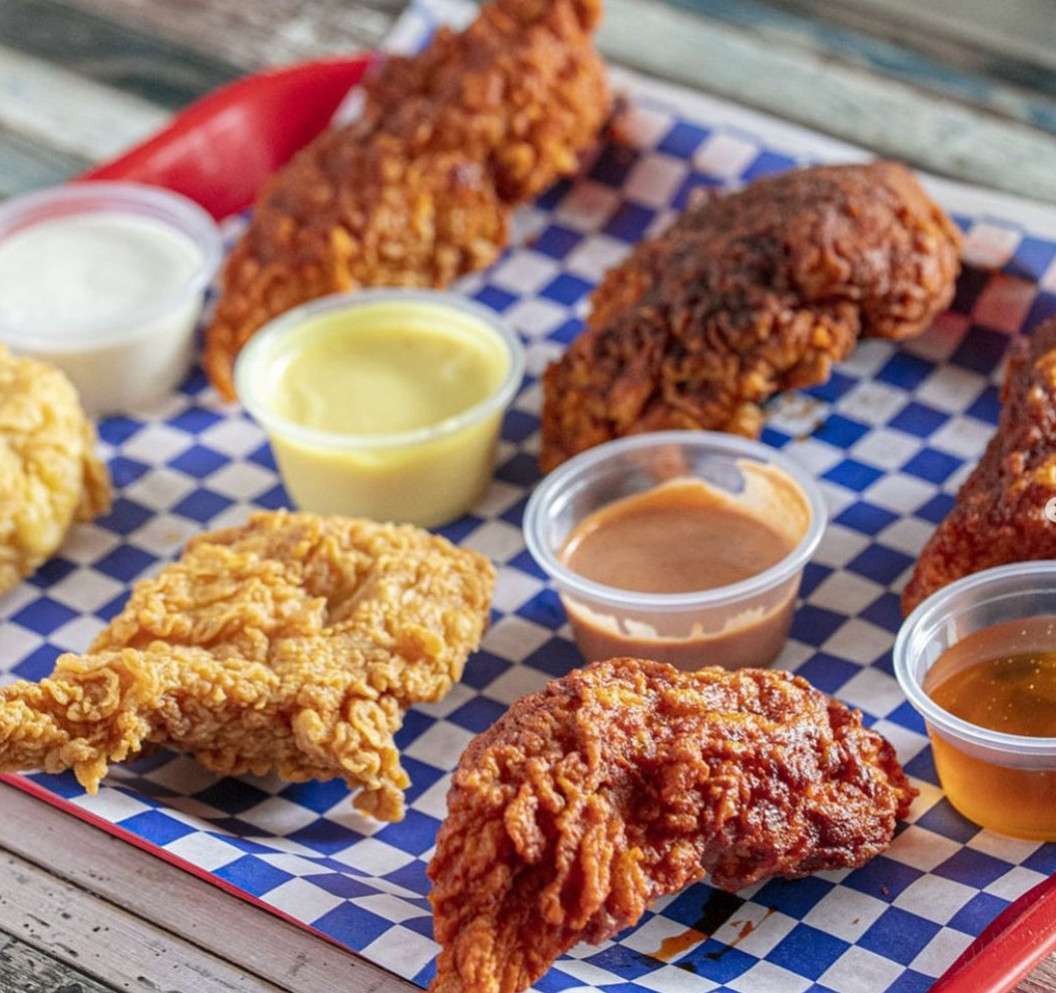 Legend Hot Chicken in Bell Gardens, CA
Welcome to Legend Hot Chicken, your go-to
fast food restaurant located in Bell Gardens
, CA, where flavor is king! We take pride in offering an exciting menu featuring spicy chicken sandwiches, hot wings, and our signature flavor sauces.

Nestled in the heart of Bell Gardens, CA,
Legend Hot Chicken
is a haven for spice enthusiasts and flavor connoisseurs alike. Our spicy chicken sandwiches are a tantalizing blend of juicy, tender chicken, and bold seasonings, served on perfectly toasted buns. Whether you prefer a mild kick or an intense heat, our range of spice levels ensures there's a sandwich that suits your taste buds.

Crispy on the outside and tender on the inside, they're available in various flavors that will leave you craving more. But what truly sets our wings apart is our selection of signature flavor sauces. Crafted to perfection, each sauce enhances the taste of our wings, creating an explosion of flavors in every bite.

At Legend Hot Chicken, we believe in providing a memorable dining experience through the perfect combination of spice and taste. Whether you're stopping by for a quick lunch or enjoying a meal with family and friends, our flavorful offerings are sure to satisfy your cravings.


The Signature Spices and Flavors of Legend Hot Chicken
At Legend Hot Chicken, we take pride in our signature spices and flavors that set us apart as a premier destination for Nashville hot chicken. With a wide range of spicy levels available, we offer an unforgettable dining experience that will satisfy even the most daring heat seekers.






Our commitment to excellence starts with the careful selection of premium ingredients, ensuring that each bite bursts with authentic Nashville hot chicken flavor. From the crispy, golden-brown crust to the juicy and tender meat, our chicken is cooked to perfection.

What truly makes Legend Hot Chicken exceptional is our selection of signature spices and flavors. Our chefs have mastered the art of balancing heat and flavor, creating a symphony of taste sensations that leave a lasting impression. From the bold and fiery to the milder options, we have a spice level to suit every palate.


Join us at Legend Hot Chicken in Bell Gardens, CA, and embark on a flavor-packed journey with our spicy chicken sandwiches, hot wings, and an array of mouthwatering flavor sauces that will leave you wanting more. Get ready to indulge in a taste sensation like no other!

Order Chicken Sandwiches Menu
Direction: Legend Hot Chicken in Bell Gardens, CA