Best Chicken Sandwiches Restaurant in Stanton, CA | Fast Food
Best Chicken Sandwiches Restaurant in Stanton, CA | Fast Food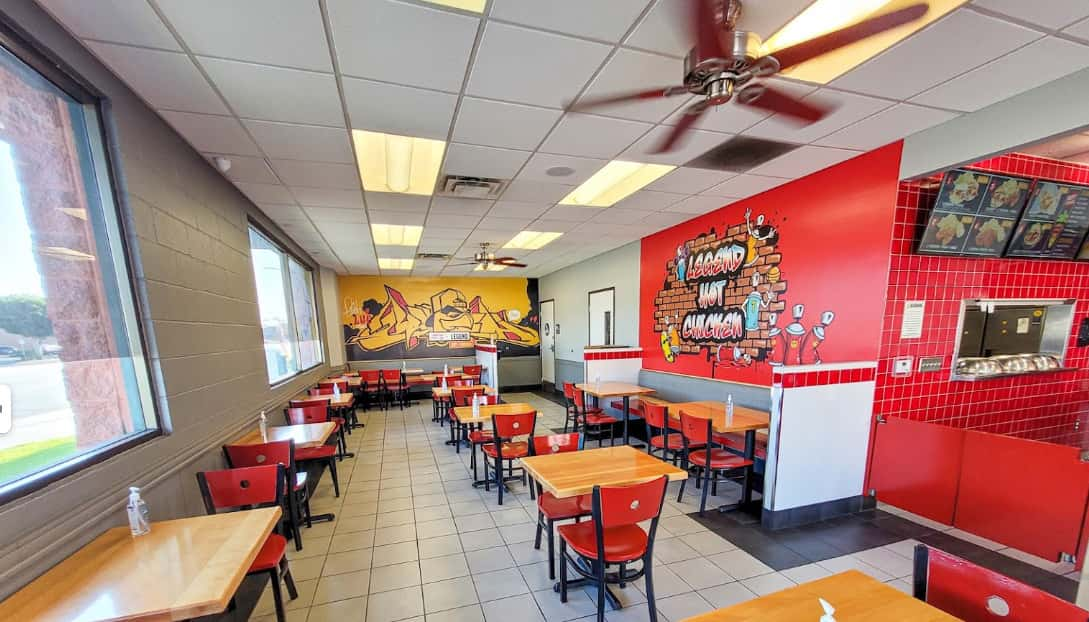 Variety and Quality of Legend Hot Chicken's Dishes
Looking for a fiery culinary adventure? Look no further than Legend Hot Chicken in Stanton city in California. With their wide range of spicy chicken dishes, this place is a haven for heat seekers. From the tongue-tingling hot to the sweat-inducing extra hot, they've got it all. But it's not just about the spice; our dishes are bursting with delicious flavors that cater to every taste preference.
Legend Hot Chicken prides itself on using only high-quality ingredients in all their creations. Each bite is a testament to their commitment to excellence. Whether you're craving a classic hot chicken sandwich or want to explore their specialty drink items, Legend Hot Chicken has something for everyone.
So, if you're ready to embark on a flavor-packed journey and indulge in some seriously tasty chicken, head over to Legend Hot Chicken today. Get your taste buds fired up with one of their legendary pcs – you won't be disappointed!
Locations of Legend Hot Chicken in Stanton, CA
Whether you're in the north or south of Stanton or near cypress city, there's a Legend Hot Chicken location near you. These restaurants are strategically placed to ensure easy accessibility from different parts of the city. No matter where you are, you won't have to travel far to indulge in their mouthwatering hot chicken.
Here are some of the Legend Hot Chicken Location in Stanton:
North Stanton: Located on Main Street, this branch is perfect for those living or working in the northern part of the city. Swing by during lunch break or after work to enjoy their signature hot chicken dishes.
South Stanton: Situated on Oak Avenue, this location caters to residents and visitors in the southern area of Stanton. Drop by with friends or family for a spicy feast that will leave everyone satisfied.
Unique Flavors at Legend Hot Chicken
Legend Hot Chicken offers an array of exciting and innovative flavor combinations that are sure to tantalize your taste buds. From the moment you take your first bite, you'll be transported to a world of bold and unforgettable taste sensations.
At Legend Hot Chicken, we pride ourselves on our signature sauces that set us apart from the rest. Each sauce is carefully crafted to complement the heat levels of our chicken, creating a harmonious balance of flavors that will leave you craving for more. Whether you prefer a tangy barbecue kick or a fiery buffalo blast, we have a sauce that suits every palate.

Location: Legend Hot Chicken Stanton, CA
Hot Chicken Stanton Menu
Instagram